By Jennifer Krizanek | EBNonline
As electronic manufacturers and distributors continue to operate 24/7 through a growing number of sales channels, the volume of information about their products, customers and suppliers is rising exponentially in size and complexity. Proactively managing the influx of information as it flows across the enterprise from procurement to distribution, marketing to e-commerce, and all the way to service and support has never been more critical. Organizations are struggling to keep up. Given today's challenging environment, the ability to leverage operational knowledge in order to improve corporate profitability is more important than ever.
It is obvious that manufacturers are under pressure to differentiate themselves from their competitors, and in response they must react faster to new market opportunities and must sell across multiple channels with greater agility. As electronic companies continue to operate in multichannel environments, the traditional view of separately managing supplier, product, and customer information has become obsolete.
According to Howard Tiersky, president of next-generation digital consultancy group Moving Interactive, 2014 will see an increased focus on mobile commerce and mobile decision-making, which will have major implications for manufacturers. In the article, Tiersky predicts that all digital touchpoints used by customers will need to be mobile friendly as mobile-enabled marketing, websites, and emails become increasingly essential for manufacturers looking to stay in touch with buyers. Additionally, he claims that consumers will use mobile devices to drive decision-making at the point of purchase. As a result, manufacturers will need to extend product marketing to accommodate this trend through use of QR codes and other tags, in order to link interactive content and help drive sales while the customer is physically in the store.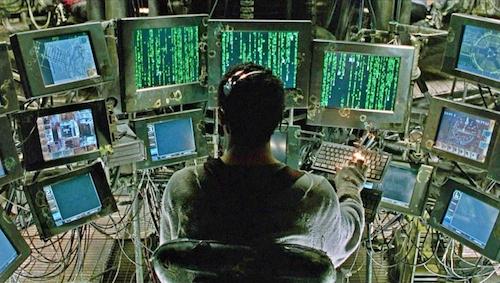 Gaining value by becoming a data-driven organization
To better plan for these emerging opportunities in mobile, many manufacturers are leveraging Master Data Management (MDM) solutions to develop the level of agility needed to improve operational profitability and reduce risk. With an MDM solution (not to be confused with the other MDM term commonly used, Mobile Device Management) in place, manufacturers can create a data-driven approach that integrates departmental knowledge into an enterprise-wide asset. This single-trusted source of information results in a more proactive approach to decision-making, since decisions can be based on up-to-date intelligence and insight rather than historical report-based data. It also enables electronic manufacturers to bring products to market faster and deliver real-time, consistent, and accurate operational information throughout the supply chain and across both digital and traditional channels.
Laura DuBois, program VP at IDC summed it up best in a recent report where she said, "Developing a data-driven IT strategy provides the underpinning for the IT organization of the future. In a data-driven organization, technology personnel are no longer focused on managing the infrastructure, but instead can evolve into managers of the information, or at least the data, serving not only as data custodians but as experts driving value extraction from a corporation's growing corpus of information. The ability for the IT organization to not only serve this mandatory function but also lead it will be essential to a CIO and IT department's longer-term value to the business."
Preparing for the move to omnichannel
Getting products to market faster enables electronic manufacturers to generate revenue earlier, increase margins, and establish a competitive advantage. It also allows richer and more accurate product information to be delivered on-demand in order to help improve up-sell and cross-sell conversions.
By establishing an MDM initiative, manufacturers can:
Cleanse and manage that information from a central location

Allow for branding and versioning of the information

Feed all business systems that need to consume the information

Share more accurate and secure information with their procurement and inventory management systems, e-commerce systems, catalogs, printed media, sales teams, and support personnel
Information is a critical asset for manufacturers as it supports almost every business need and objective. Clearly, managing data, while complex, has become a mission-critical objective. MDM solutions can help organizations create the accurate and reliable information needed to respond to today's volatile business and market conditions for future opportunities.