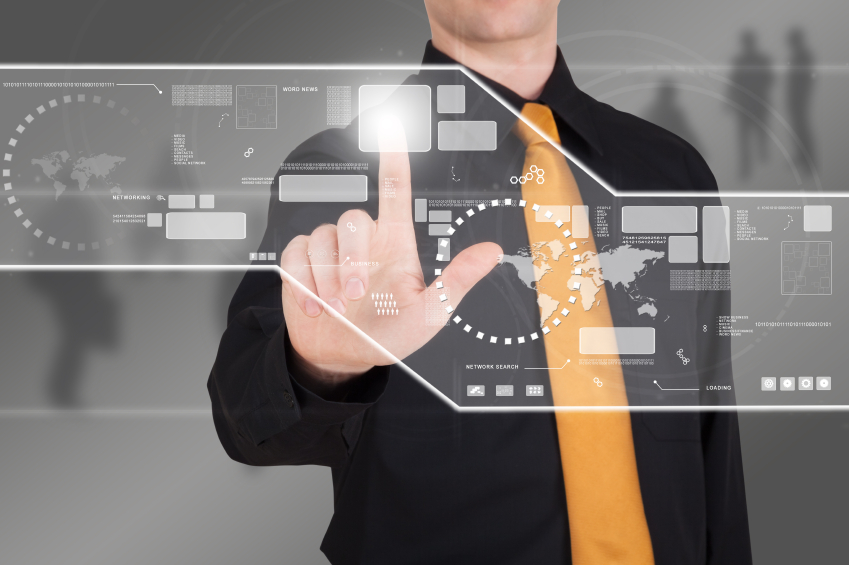 In recent years, we've seen an increasing trend of senior leaders turning to their quality management system for transforming many of these traditionally challenging supplier relationships into a source of competitive advantage. They're interested in migrating away from reactive supplier quality strategies to proactive ones that leverage next-generation automation, communication, and collaboration technologies.
In this article, we'll discuss the role of 7 different technologies companies are using to overcome supplier quality challenges. Most of the technologies—software functionalities and modules—listed in this post fall within the Enterprise Quality Management Software (EQMS) category.
1. Supplier Risk Scorecards
With supplier risk scorecards, organizations can rate and rank suppliers based on performance in a harmonized way across sites. This is particularly beneficial to mitigating risk and improving quality when you're dealing with hundreds or thousands of suppliers at once and tiering suppliers to focus on those that are most risky. Companies that depend on suppliers have been using supplier risk scorecards for quite some time now, however, EQMS has helped to automate the process. The software acts as a single version of the truth for all supplier risk profiles.
2. Cloud-Based Supplier Portals
Opening up traditionally email- and FTP-based lines of communication and collaboration, cloud-based supplier portals enable interaction between both manufacturing and engineering groups with upstream trading partners. These portals also allow suppliers to have access to market-leading technology. They can actually login to use the same systems downstream partners use, and in turn improve their own operations in new, sometimes more effective ways. This approach can be particularly helpful for areas such as change management (equipment, processes, SOPs, etc.), managing process variability and improving first-time quality, and communicating quality specifications.
3. Statistical Process Control
Many companies are extending Statistical Process Control (SPC) capabilities out to suppliers, monitoring and controlling process variability from remote locations. When suppliers and partners are on board with and trained up on SPC, manufacturers can experience significant downstream quality improvements that improve the bottom line. Using supplier portals as a means for communication, suppliers can actually submit SPC data and other information to corporate quality.
4. Supplier Audit Management
In the past, supplier audits have been a tedious exercise. However, streamlining this process with EQMS has been beneficial not only to efficiency but also to quality for many organizations. Rather than simply relying on an auditor to check off boxes on clipboards at locations and later enter that information into the system, EQMS can help to digitize and even automate parts of the supplier audit process. The software triggers notifications and also typically connects to supplier risk management capabilities.
5. Document Management
Relying on paper-based and manual processes has been a major challenge for companies dealing with numerous suppliers. Document management delivered by EQMS solutions providers facilitates collaboration as well as the sharing of key documents such as work instructions, audit forms, and regulatory forms. Most of these capabilities are armed with version control and can be extended out to suppliers via cloud-based platforms.
6. Supplier Quality Training Modules
Many companies have noted challenges with keeping suppliers abreast on changes. With EQMS, organizations can deploy supplier training and certification modules, automating the process and requiring that off-site operators are educated on regulatory or quality specification changes. This can also be helpful with educating suppliers on specific processes, like submitting SPC data into web portals.
7. Supplier Non-Conformance Management
Corrective and Preventive Action (CAPA) management is a widely used tool for resolving non-conformances in the manufacturing environment, and many market-leading organizations are using EQMS to deploy it at supplier locations. Deploying CAPA management with EQMS can help to automate the supplier corrective action process, triggering notifications and alerts so manufacturers can help resolve quality issues faster.
Compounding the Effectiveness of SQM With Integrated Quality
Using EQMS capabilities for managing supplier data and content, and also for collaboration, will be a major driver for improved quality, risk, and compliancend–and not just upstream, but also across the value chain. Because the earlier you can catch or get ahead of quality issues the less negative impact they will have, establishing this foundation for managing quality early will go along way. It's an investment that's payoff shows up in the bottom line.
Increasingly, organizations are working to build this end-to-end quality management system, and even close the loop between functional units. It's an area we've been covering for quite some time now, and are excited to see mature in 2014 as well as in years to come. For more information on how manufacturers with complex supplier networks are developing integrated quality systems that span the value chain, read our new report Building An Integrated Quality Solution in Aerospace and Defense.